Extensive Experience
I have over 10+ years of experience in web design and development. I have always been learning new tools & technologies. It's what I love and hate the most about this career.


Passionate Dev
I love what I do and take pride in my work, the jobs completed, customers satisifed. The joy of making things work and seeing them help businesses and customers is an ineffable feeling.


Open for work
I'm currently working as Senior Software Engineer on SaaS marketing and automation products and are open for consultation or collaboration, either part time or full time. Ping me.


ABOUT ME
Full Stack Web Developer
Skills
Full stack web developer having 10+ years of experience in web design & development.
Over the years I've got the opportunity to collaborate with many startups/ companies which helped me acquire knowledge & experience in a wide range of technologies and frameworks.
I can help you with every step of your project life-cycle, from choosing the right server, right technology stack, building your product, testing, deployment, to launch and after launch maintenance.
Some of the platforms I work on include WordPress, Laravel, CodeIgniter, Yii, Magento 1 & Magento 2, Shopify, Javascript, Vue.js
Talk to me to know more.
Read more about,
My Experience &
Technologies I have worked on &
Some Achivements
HTML, CSS, Sass, Less, Bootstrap, Material, TAILWIND
Shopify, Shopify App Development, Shopify Themes Development
WordPress, WordPress Plugins, WordPress Themes Development
CodeIgniter, Laravel, Yii2
Magento 1, Magento 2, Magento Theme and Plugins
AngularJS, Angular 2, ExpressJS, NodeJs, MongoDB, MEAN Stack
DevOps, Ubuntu, CentOS, AWS
Python/ Djangjo (learning)
Proven track record on Upwork

I had to work really hard and had to be very patient to get to this point. But the hardships are totally worth it. What I think when I look back is that I did not give up and kept trying my best, project after project, no matter how small a task or how low the pay was.
I never stopped learning and improving myself to do best for my clients. Join me to create the next big thing!!
Top Rated Top Rated for 2+ years on upwork. Have a look at my profile for reviews
Top 10% in wordpress Top Rated in wordpress developers. Top 10% in wordpress skill test on upwork.
100% Success Rate 100% success rate is difficult to maintain with long term projects but I have maintained it for a long time.
1200+ hrs worked Not all projects I do are on upwork but I still managed to get over 1100+ hours logged via upwork.
Stuff I do for living
What I can do for you is
COMPLETED PROJECTS
Some of My Recent Projects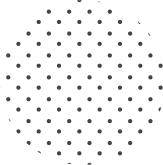 WHAT CLIENT SAYS ABOUT ME
My Clients
Peham Raza has an exceptional work ethic. He is always willing to accommodate changes during the design process and will work one on one with you during the build/coding to ensure satisfaction. He is a strong communicator too!
May Laughton
Dev lead at SocializeYourBizness
Peham is amazing. This started on a single project and became an ongoing agreement for multiple projects over a year or more given how trusting & able Peham is. Peham fixed issues we were struggling to get on top of and we are very thankful to have worked with him for so long. We will certainly be working with peham more in the future
Marc
CEO FWeb
It was a pleasure working with Peham. He was highly responsive to all my requests and took the time to answer multiple questions and make revisions without issue. I look forward to hiring him again.
Payton I.
Upwork
Peham is a expert full stack developer. He is fast, efficient and very knowledgeable across many technologies. If you are working on a startup like me, you will find his assistance very valuable. He will give you great ideas and advice because he himself is a great entrepreneur.
Frank
CEO SignFolder
Excellent work. He knows what you need before you ask. Has the ability to think ahead and help avoid any delays. Highly recommend.
Tim A
CEO XYZF
Peham was great to work with and I would work with him again in a heartbeat.
Gordon C
CEO Car Salesman Jobs